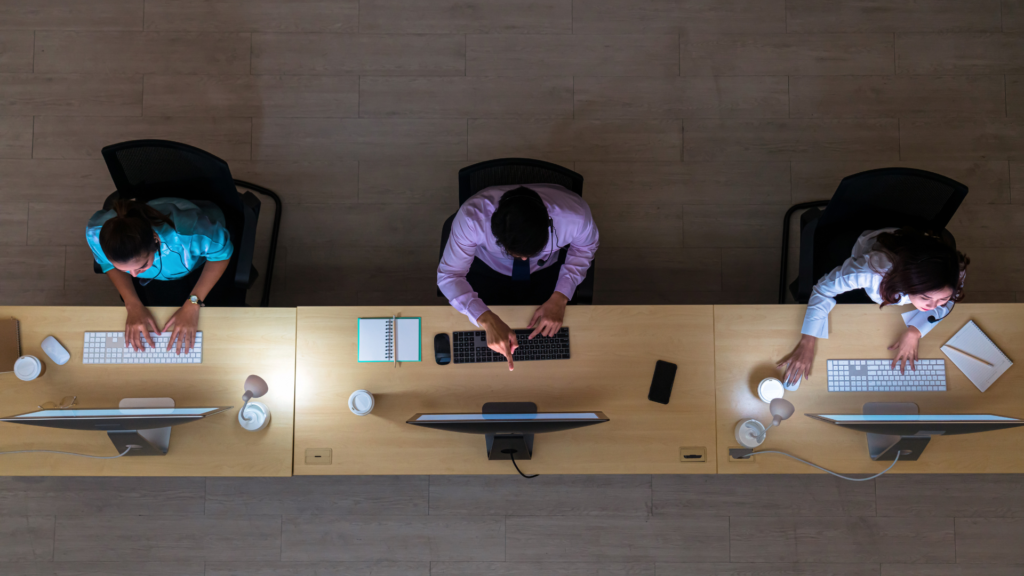 If you have an interaction contact center, NOC, or customer service team, chances are you have looked at CCaaS (Contact Center as a Service). There are a lot of choices out there for CCaaS and it can be overwhelming.
My team has deployed over 10,000 contact center seats with a multitude of different service providers. We have requested RFP information on most all service providers in the CCaaS Gartner Magic Quadrants and we assist with the management of their solution. Here are six key points we have learned along the way.
Infrastructure & Redundancy
It is vital to have a solid infrastructure with multiple layers of redundancy and resiliency, both within the CCaaS datacenters and availability zones as well as geographically. We have seen issues with this in the past, not only with the level of redundancy and Business Continuity (BC) capabilities, but the testing of the redundancy and Business Continuity plans.
Redundancy also needs to come into play with 8xx and voice providers, core routing solutions, internet providers (running in tandem not just failover), call delivery, database and reporting. Many service providers say they have redundancy and BC processes, but what they offer isn't comparable to what needs to be in place.
My team has done the research and we know which service providers have the best redundancy and BC.
Feature Set / OmniChannel and MultiChannel
While having redundancies in place is important, it is a moot point if a supplier does not meet your requirements with their feature set. Through a validating RFP you can determine what feature set is necessary for your solution, what would be nice to have, and what is on your wish list. In my opinion, it is a good idea to see what each service provider can offer, then scale back to fit your budget. OmniSession, OmniChannel and MultiChannel are important to consider as well when looking at suppliers and how "efficient" your agents will be in the mediums of communication.
In some cases, Application Programming Interface (API) integration is more relevant as some service providers are not developing the complex feature sets but connecting best of breed service providers to deliver certain products. With the detailed RFP templates our team has created we are confident we can ask the right questions to determine if that service provider meets your needs.
Workforce Management Optimization (WFO)/WorkForce Management (WFM)/Quality Monitoring (QM)
If you have less than 30 seats, using a WFO/WFM solution set does not make much sense, as a manager should be able to administer and track scheduling using spreadsheets, etc. However, once you get over the 30-seat mark, it is best to implement WFO/WFM software to help manage scheduling, monitor call volume, call recording, and provide analytics.
QM is equally important to help management control the quality of the agents' work. Service providers like NICE InContact, Genesys, and Aspect have natively baked WFO and QM into their solution, while others rely on "plug in" providers like Verint or Calabrio.
Solution Delivery
How do you intend to have CCaaS implemented? Options can be to integrate with your UCaaS, with your on-premise phone system, or you can consume CCaaS using SIP/VoIP provided by the CCaaS supplier. Each has its advantages and disadvantages depending on if you are using remote home agents, single or dispersed call centers, as well as cost and ease of deployment.
Our clients have connected calls over MPLS, IP, TDM, hard/soft and even Mobile phones. We have deployed and worked through the issues with each of these options. Depending on your strategy it is best practice to do a network assessment before testing, as well as a POC before launch of any production environment.
Security
The security of your client's information (Pii) is vital. To protect this information, you should be reviewing encryption of data, voice recordings, call paths, and regionalization of data storage/country borders. If credit card processing is part of your business, there are very important strategies to make sure this information is being protected.
Pricing
CCaaS can have a great ROI if priced correctly, however it can also be costly when adding features. But don't let the suppliers ROI calculator fool you, it is important to know the cost benefits and the right questions to ask when shopping for this solution. One tip is to watch for add on costs. Some of these include gamification, long distance w/surcharges, WFO/WFM/QM, API integrations, storage, and analytics. Because of the number of RFPs we have managed for CCaaS, my team is well versed in these pricing strategies.
There is much more to share with you on CCaaS. I hope to provide additional blogs on Security and WFO/WFM soon, so be on the lookout.